The Reede Scholars, Inc. Needs Your Support
The Reede Scholars, Inc. is a culturally, socially, politically, and professionally diverse group of physicians, dentists, and mental health professionals who are the combined graduates of the Common-wealth Fund/Harvard University Minority Health Policy Fellowship, the California Endowment Scholars in Health Policy, and the Joseph L. Henry Oral Health Fellowship Program at Harvard Medical School. 
Currently, we actualize our mission with an annual meeting, a scholarship program, an annual Leadership Retreat, a national community outreach program and research. The flagship program of Reede Scholars, Inc. is the Annual Health Equity Symposium, held in conjunction with the annual Leadership and Development Program at Harvard. The aim of the Health Equity Symposium is to bring together a wide array of perspectives on a given health equity and social justice topic to enlighten and empower our work. 
Your tax-deductible generous donations will help our organization to grow and expand our national and global influence and reach.  Donate today!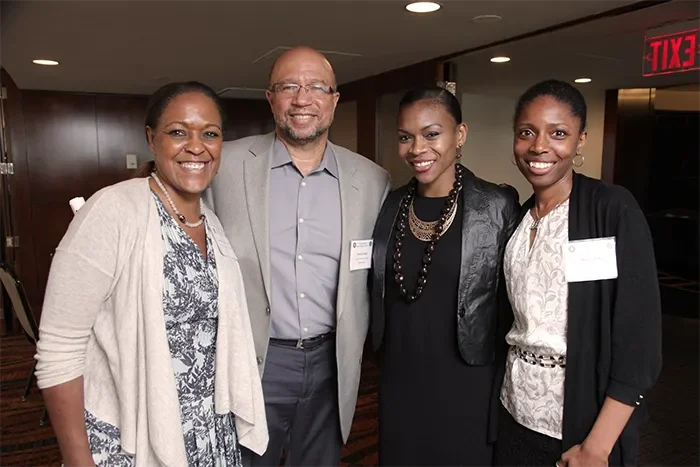 Donations support vital Reede Scholars, Inc. programming, that include, but are not limited to, the following:
Annual Health Equity Symposium
Annual Leadership Retreat
Annual Charitable gift to a community organization
Annual CME hours
Corporate Mentorship Program & Speakers Bureau
Joseph L. Henry Oral Health Fellowship in Minority Health Policy Scholarship Program
Fundraising
REEDE NEWS (our official newsletter)
Research Programs
And much more!
All contributions are tax-deductible within the limits of the law. Reede Scholars, Inc. is a 501(c)(3) exempt public charitable organization.